Public Profile
lapaix
member since November 11, 2007
About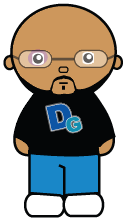 My name is Juan Lapaix.
I'm from Puerto Rico. I'm a graphic designer/ comic book artist/ megalomanic. I'm 30, but I read, buy and see the same things I did when I was a kid. Maybe I'm a geek, but they are so many nowadays that it's like the norm today.
My studio is called: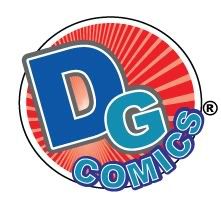 Email:lapaix@dreamgrafixs.com
Website:
http://www.dreamgrafixs.com
http://www.facebook.com/dgcomics
Personal Info
Activities:
Love To draw, to cook, to love.
Interests:
Art, superheroes, vampires, gothic girls, knowledge, secrets, magicks, good food, cooking, racing, dancing, drinking, laughing, loving
Favorite Music:
U2, La Oreja de Van Gogh, Frank Sinatra, The Killers, The Doors, Silvio Rodriguez, Luis Miguel, Pearl Jam, Green Day, Beatles, Louis Armstrong, Ricardo Arjona, Alejandro Sanz, Shakira, Metallica, Stone Temple Pilots, Guns N Roses, Beck, Cafe Tacuba, Coldplay, Counting Crows, The Cure, Duran Duran, Elton John, Evanescence, Marilyn Manson, No Doubt, Maroon 5
Favorite TV Shows:
Smallville, The Shield, Nip Tuck, Family Guy, American Dad, Justice League Unlimited. BEst Week Ever, Seinfield, Monk, Law and Order SVU, CSI, House MD, Lost
Favorite Movies:
The Notebook, Interview with the Vampire, Moulin Rouge, Batman Begins, The Godfather trilogy, Inmortal Beloved, Lucia y el Sexo, Superman, Star Wars, back to the Future, Shakespeare in love, Matrix, Dangerous Liasons, Dracula, From Hell, Don Juan de Marco, Pirates of the Caribbean, Lord of the Rings, Harry Potter, The Royal Tenebaunds, Star Trek, Devils Advocate, Gladiator, Black hawk Down, Lord of War, Y tu mama tambien, Amores Perros, Ocean 11, 12, Fight Club, Otello, Romeo y Juliet, Gangs of NY, Siriana, Chaisng Amy, Dogma
Favorite Books:
Comics.
Favorite Quotes:
"Everybody lies."; Dr. House MD
Comics By lapaix
Comics Assisted By lapaix
No comics.
Comics Recomended By lapaix
more
lapaix's friends
forum topics started
Videos Shared By lapaix
No videos.
©2011 WOWIO, Inc. All Rights Reserved Mastodon