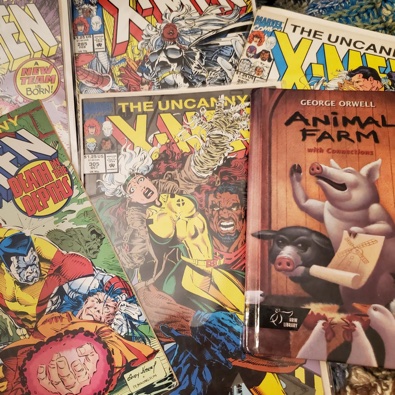 Photo: "A Mutant Trying to Read". The Uncanny X-Men by Marvel Comics. Animal Farm by George Orwell. Photographed by kawaiidaigakusei. (October 2023)
—
Rogue: I figured you read this one already. But the cover looked pretty good.

Beast: Thomas Wolfe. An old favorite. I thank you.

Gambit: Beastie is easy to ...