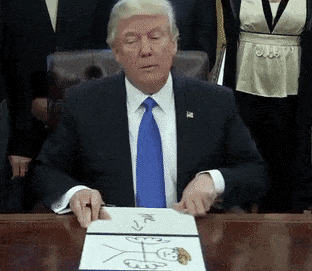 Recently I've been struggling with finding the motivation to draw. In part, it's because I have had to deal with covid once again. However, the drive to work on our comics was diminishing prior to coming down with covid again. As the focus has shifted from having hobbies to having "side hustles" it's easy to slip into the mindset that everything you do should be done to make some form of money. These expectations are further perpetuated online with inspo videos, IG posts and blog articles touting buzzwords such as, "Rise-and-grind", "productivity" and "grindset".

I came to the realisation that in order to feel justified to spend the amount of time I wanted on my comic projects I had to couch them under the guise of "work". Prioritising "work" over everything else is applauded, respected. If I was seen to be taking it seriously, as seriously as I took my actual job, then I could be left to work on it in peace.

The issue arose however that, much like work, I found myself not wanting to do it. No longer were comics a way for me to decompress and be creative, they were now, well, work. A slog. Something to get done. This sentiment was further amplified when I got sick. Gone was an activity I would use to help me distract myself from how awful I was feeling. Now, creating art went into the "too hard basket". And once there, it has been difficult to sift it out.

There is nothing inherently wrong with taking your comic work seriously. However, don't forget to take time to foster the joy of being able to use this skill in the first place. Scribble for fun. Create something that doesn't matter. Go beyond touching grass. Draw yourself touching it. Then follow it up by drawing yourself being abducted into outer space with an astronaut who turns out to be an elephant.

Draw for fun. Draw for you.

How often do you draw something that is just for yourself? Let us know in the comment section below! And join us on Sunday evening for our Quackchat at 5:30PM(EST)!

Don't forget you can now advertise on DrunkDuck for just $2 in whichever ad spot you like! The money goes straight into running the site. Want to know more? Click this link here! Or, if you want to help us keep the lights on you can sponsor us on Patreon. Every bit helps us!

Special thanks to our patrons!!







Justnopoint - Banes - RMccool - Abt_Nihil - Gunwallace - PaulEberhardt - Emma_Clare - FunctionCreep - SinJinsoku - Smkinoshita - jerrie - Chickfighter - Andreas_Helixfinger - Tantz_Aerine - Genejoke - Davey Do - Gullas - Roma - NanoCritters - Teh Andeh - Peipei - Digital_Genesis - Hushicho - Palouka - cheeko - Paneltastic - L.C.Stein - dpat57 - Bravo1102 - The Jagged - LoliGen - OrcGirl - Miss Judged - Fallopiancrusader - arborcides - ChipperChartreuse - Mogtrost - InkyMoondrop - Jgib99 - Hirokari - Orgivemedeath Ind - Mks Monsters - GregJ - HawkandFloAdventures