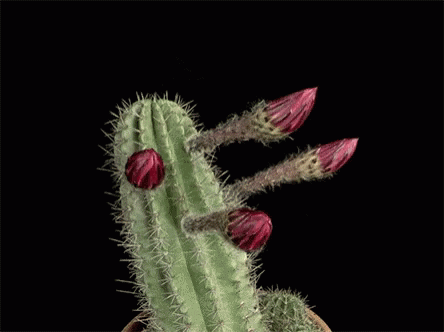 A million things have already been said and talked about regarding an artist's inspiration. A million more will be. From debates on what constitutes inspiration vs. poaching or plagiarism to what makes an artist inspired by other artists' work.

But what I want to talk about is not exactly that. It's still about inspiration, in a way, but rather in its subtler, cumulative effect of us being exposed to various pieces of art as we grow up. Perhaps way before we ever thought to create something of our own. And even afterwards, when we were amazed and absorbed by some piece of art (visual, narrative, sequential, etc) that affected us deeply.

All of these stimuli, even if they never cross our mind when we are in the process of creating our own work, affect the way we write, what we seek to explore, and how we approach said exploration. I find it fascinating! For example, recently in a chat with another awesome artist, I talked about how when I was around 12-14 a short story haunted me, though it doesn't anymore. It was The Story of the Widow's Son, which is a 'Sliding Doors' type story of a widow who loses (or doesn't lose) her son in a freak accident with a bicycle.

Now, I've never written a double-ended story nor have I ever wanted to; and yet, the artist I was chatting with told me that she could see some of that story's style in the way I write my books. It surprised me enough to write this article, but I also felt happy about it. It was an attestation that all the stuff I ever read (and saw, and experienced in the theater or the cinema) has contributed to how I write and how I tell my own stories.

And though the particular short story was never a favorite (it still ate my brain for a season), it played a role in shaping me as an author and a story teller. There are a lot more where that came from of course! For example, the heavy political hue that exists in nearly all my writings comes from my own political views and sensitivity to political discourse BUT- it also comes from stories and artwork that captured me whether I liked it or not. Some of those (from international lit and art) are:

Harrison Bergeron by Kurt Vonnegut
The Necklace by Guy de Maupassant
The Yellow Wallpaper by Charlotte Gilman
My Grandmother Smoked Cigars by Sabine Ulibarri
Quo Vadis by Henryk Sienkiewicz
The Gods of Foxcroft by David Levy
Germinal by Emil Zola
Guernica by Picasso
Cronus Eating His Son by Fransisco Goya
Ghosts by Henrik Ibsen
12 Angry Men by Reginald Rose (this dissuaded me from becoming a judge as a career)
The Parallax View (the movie)
Grave of the Fireflies by Studio Ghibli

and many, many more…

Of the works I listed there isn't a single one I don't deeply respect. There are a couple I still love. Some I can't revisit or simply don't like. But ALL of them have etched themselves in my memory, as a person and as an artist. They are part of the art that made me.

What are yours?

Don't forget you can now advertise on DrunkDuck for just $2 in whichever ad spot you like! The money goes straight into running the site. Want to know more? Click this link here! Or, if you want to help us keep the lights on you can sponsor us on Patreon. Every bit helps us!

Special thanks to our patrons!!






Justnopoint - Banes - RMccool - Abt_Nihil - PhoenixIgnis - Gunwallace - Cdmalcolm1 - PaulEberhardt - dragonaur - Emma_Clare - FunctionCreep - Eustacheus - SinJinsoku - Smkinoshita - jerrie - Chickfighter - Andreas_Helixfinger - Tantz_Aerine - Epic Saveroom - Genejoke - Davey Do - Spark of Interest - Gullas - Damehelsing - Roma - NanoCritters - Scott D - Bluecuts34 - j1ceasar - Tinchel - PhillipDP - Teh Andeh - Peipei - Digital_Genesis - Hushicho - Sad Demon Comics - JediAnn Solo - Kiddermat - BitterBadger - Palouka - cheeko - Paneltastic - L.C.Stein - Zombienomicon - dpat57 - Bravo1102 - The Jagged - LoliGen - OrcGirl - Miss Judged - Fallopiancrusader - arborcides - ChipperChartreuse - Jaybiejay