What is Perception by the way? Perception is a trickster for self gain. If anyone looks at Him or Her they will draw to either a Male or a Female version of someone they want to believe they see…..does that make sense? ok moving on.
Even the reader will not know for sure if Perception is Male or a female. It depends of the writer for that issue.
How to use Perception:
The writer MUST pick a sex for Perception to be in an issue. Example. If you Decide to make Perception a Male in one issue, Keep it that way. However, in the NEXT Issue if you decide to make Perception a Female, Please feel free to do so. It is to throw the reader off. but it is the same person. Not a twin.
NOW, the second part on how to use Perception.
When looking throught the eye of a in story character, They MUST ONLY SEE who they want to see and NOT the real version(s) of Perception. Thats It. Example. If a in story character believes that they are seeing their sister, that is what the artist must show. you can split panel to show the real version of Perception, but make sure the second half is who the in story character sees.
here is the Male vertson of Perception:
http://cdmalcolm.deviantart.com/art/Male-Perception-Created-on-Hero-Machine-3-495428065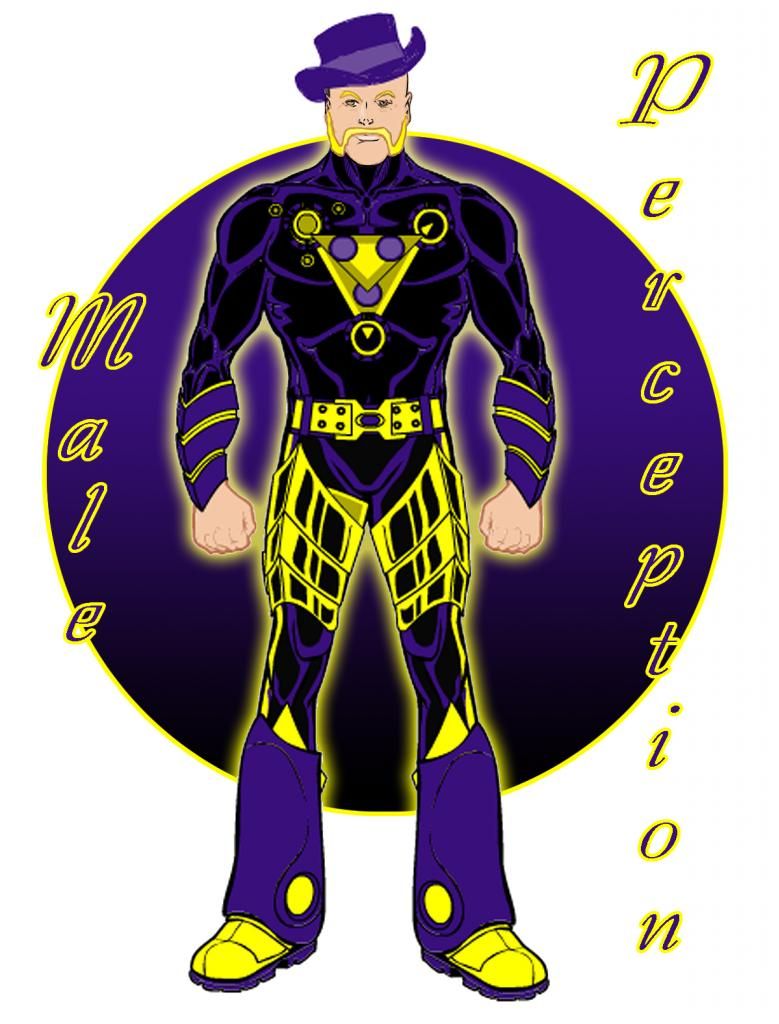 Here is the Female version of Perception:
http://cdmalcolm.deviantart.com/art/Female-Perception-Created-on-Hero-Machine-3-495429247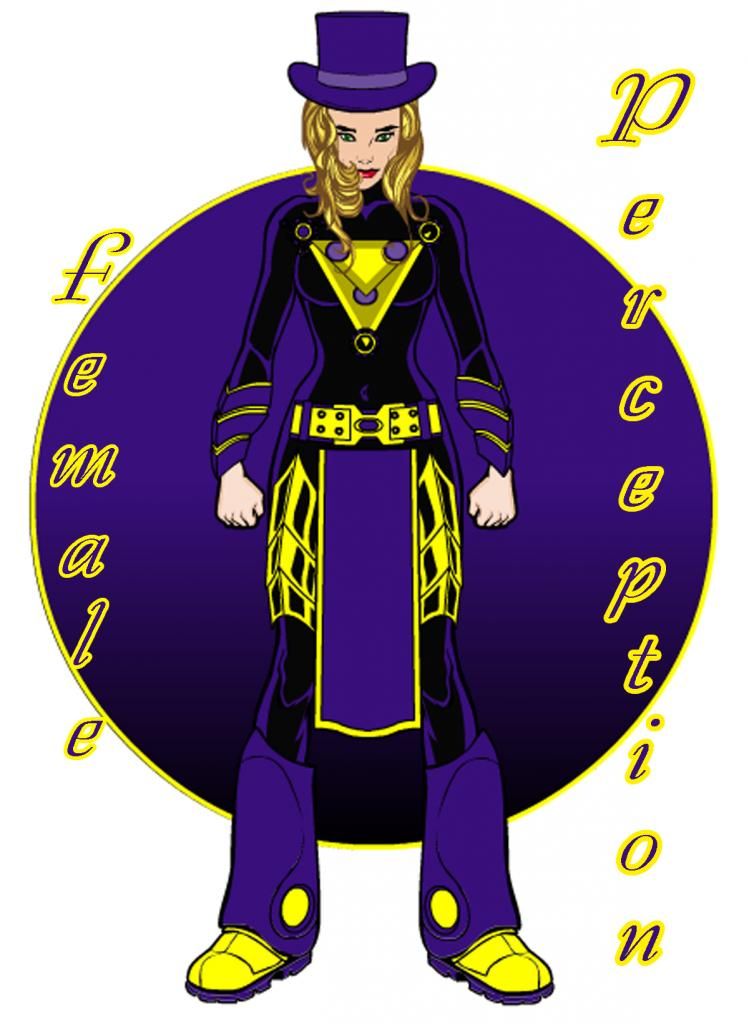 Both made by Hero Machine 3